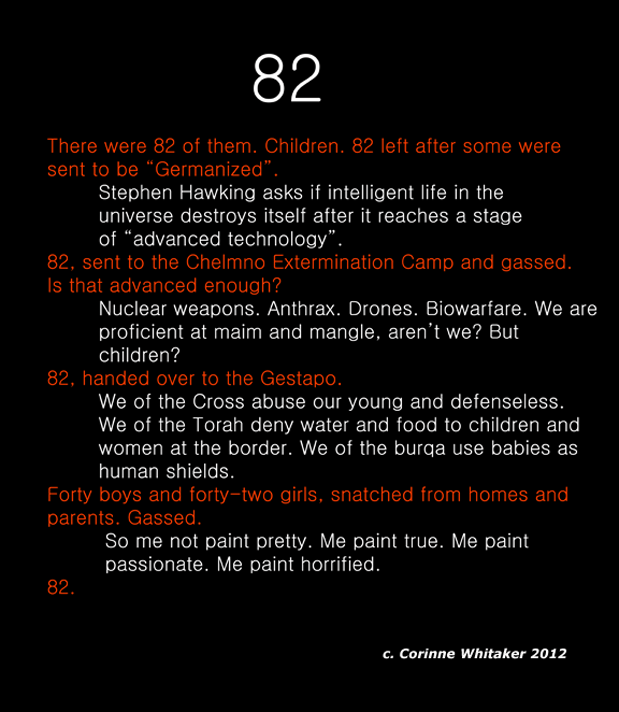 c. Corinne Whitaker 2012

In September I will issue another limited edition full-color brochure, this one on the series "82". Interested scholars, curators, collectors and art lovers may contact me for a copy, while they last.

The full story of the horror of Lidice can be found at "Remember Lidice".
---

want to know more about the art?
about the artist?

email: giraffe@giraffe.com

---
copyright 2012 Corinne Whitaker